Indemand Grocer System
Date Oct, 2016 Company Indemand Role Chief Product Officer Work Product Management, UX/UI Design, Front-end development
About the project
The Indemand Grocer System is an end-to-end software solution to help independent grocery stores to sell online and deliver to their customers.
This is the first product pivot at my startup Indemand since our initial launch in April, 2016. Previously, our minimum viable product (MVP) was designed to help any small business to deliver products or services on demand. After running several sales experiments across various industries and working with different customers, we quickly realized our product does not work well with all types of businesses because their workflows are very different.
After analysing our data, we decided to focus on the grocery industry, and we set out to redesign a solution that fits perfectly into the operations of independent grocery stores.
Working in a small product team, I single-handedly designed the whole system and worked with engineers to implement the system. I managed the product roadmap and did front-end development.
Problem
Design a fully responsive web-based ordering system for users to buy groceries and schedule deliveries.
Design a mobile fulfillment application for staffs of the grocery store to track orders, pack groceries, and dispatch order for deliveries.
Design a mobile provider application for drivers to accept and perform deliveries.
Design an admin dashboard for store managers to track and manage orders, update product catalogue, manage customers and providers, and perform reporting.
Design a white-labelled system that allows theming and custom branding
1. Ordering System
Customers will order groceries and schedule deliveries using the online store. All payments are handled through the system, and it comes with many modern features such as facebook login, text notifications and rating functionality. It's also fully responsive, so customers can order on the go.
A. Browsing product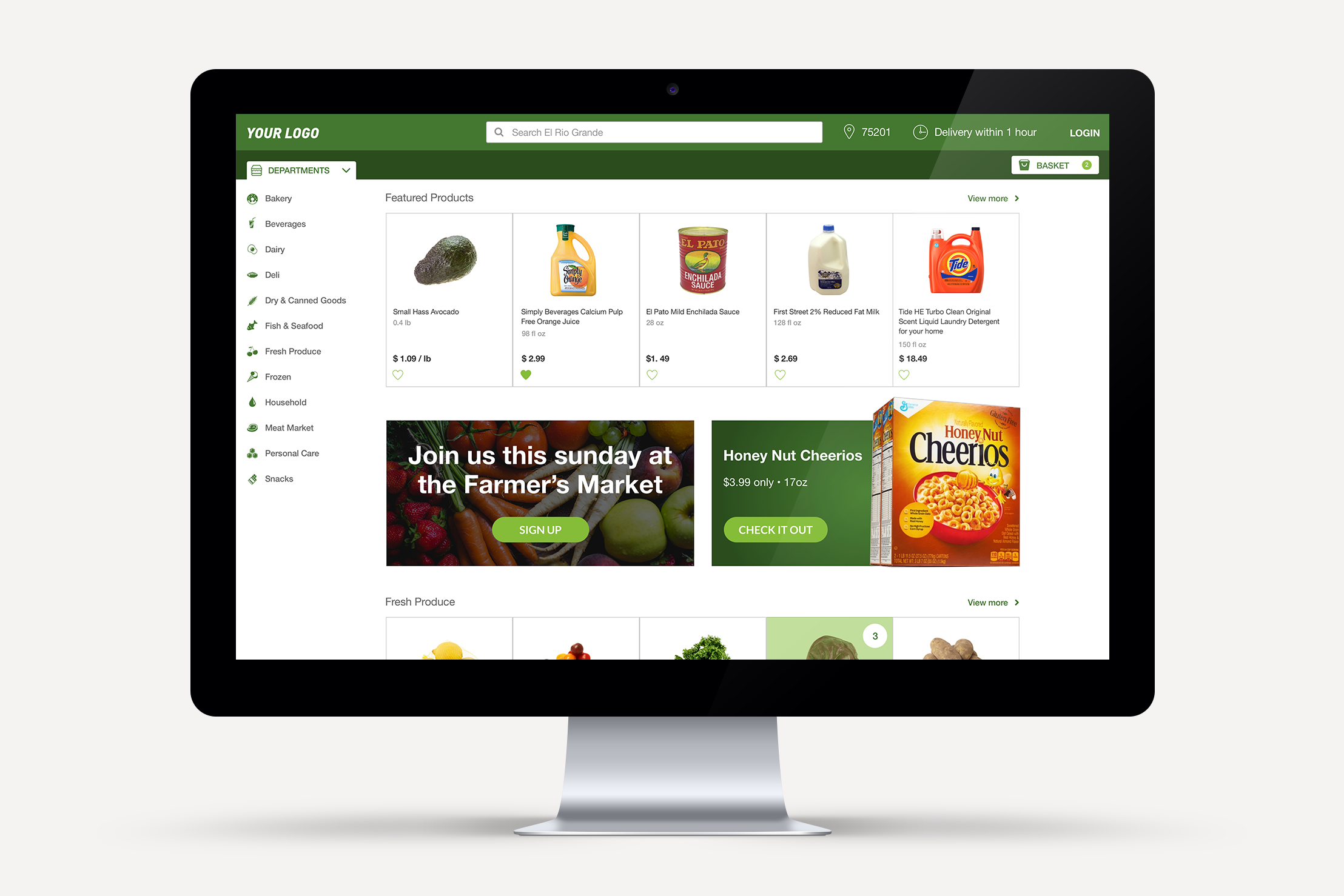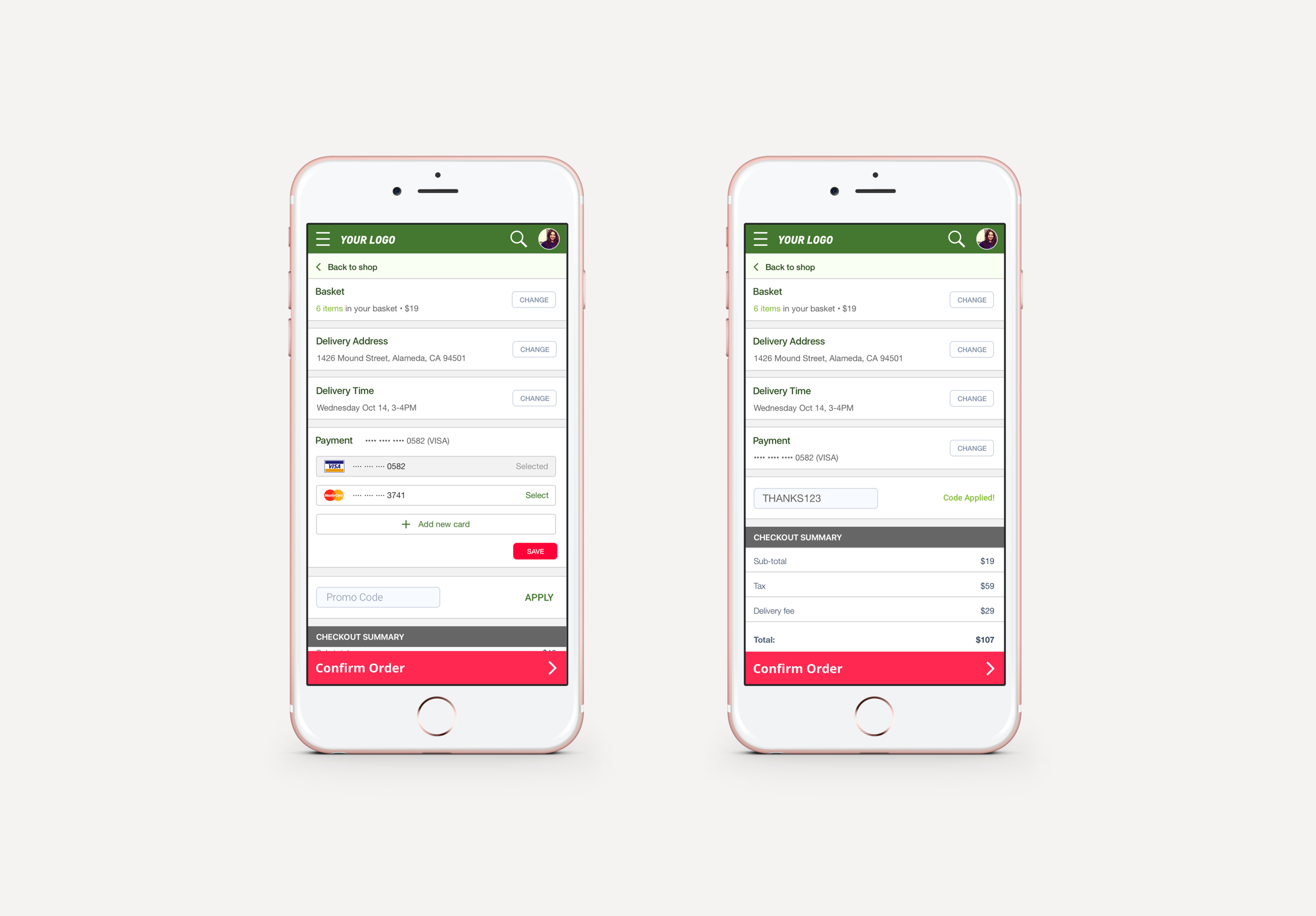 2. Fulfillment Application
The staffs of the grocery store will use the fulfilment app to pack the groceries. After everything is packed, the staff will use the app to dispatch the order, and a delivery driver will come and pick up the groceries.
3. Provider Application
Using the Indemand grocer system, a grocery store can outsource delivery completely as we will automatically dispatch deliveries to external providers. However, for stores that have in-house drivers, they can use the provider application to accept jobs, route to pickup and delivery destinations, and contact customers.
4. Admin Dashboard
The admin dashboard is the place where store manager access all information about their customers, products, and orders. They can track the status of orders in real-time on a map, and review their business performance in Reports.